Order and Chaos: Adult Coloring Book Series.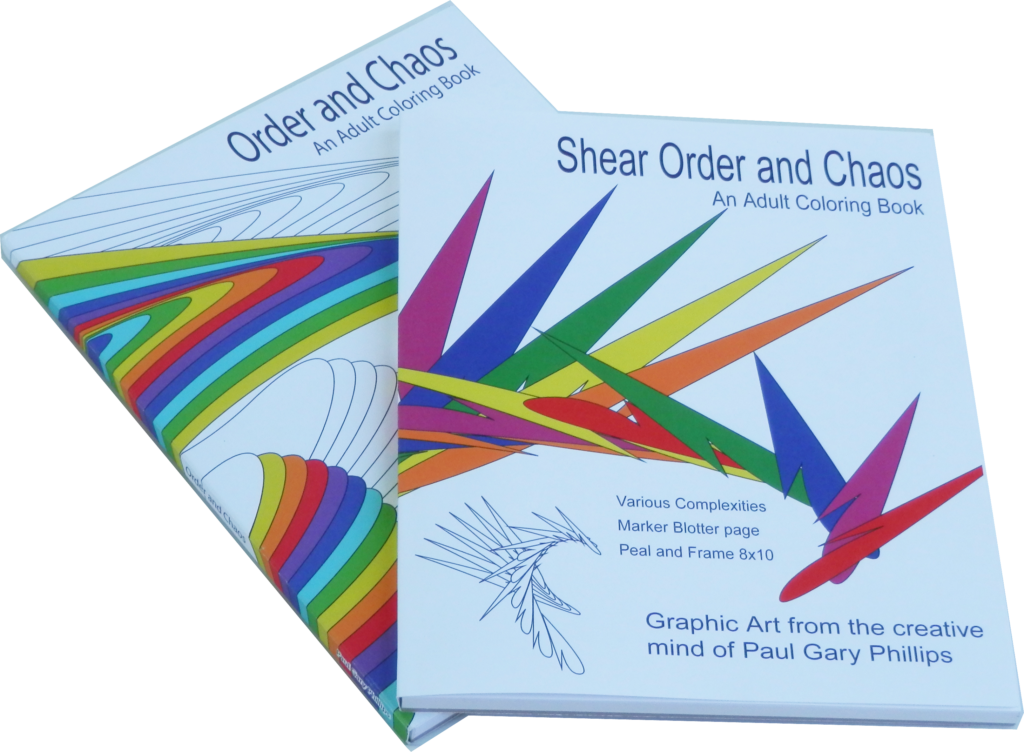 The Order and Chaos Series of Coloring Books gives you the joy of our best Adult Coloring experience.  This set includes: Order and Chaos, Shear Order and Chaos, and Inside Order and Chaos.  Each book gives you 50 pages of unusual patterns on high quality paper. Our creative style is a fun way to give joy by coloring.
Paul Gary Phillips, the creator of these unusual designs mixed ordered and random transformations to generate the beautiful works of art that make up "Order and Chaos". After spending several years interacting with his parents in skilled nursing facilities, he concluded that the line-art versions of his art would make wonderful coloring pages. He decided to set up a method to distribute his coloring art focusing on seniors, wounded warriors, and orphans. The responses been wonderful and he is now making his art available to the general public.
Give the gift of joy by coloring.
High-quality pad with easy to remove pages.

High-quality paper longing for color.

Simple patterns that are fun to complete with color.